Meeting room in Deauville
The Maison ReN in Deauville is an ideal Destination for a seminar, a meeting, a videoconference or an indoor or outdoor team building !
Receiving guests in Normandy has long wanted a place that breathes the atmosphere of a family home so that you can meet professionally, in a cosy atmosphere, conducive to exchanges. It's a done deal.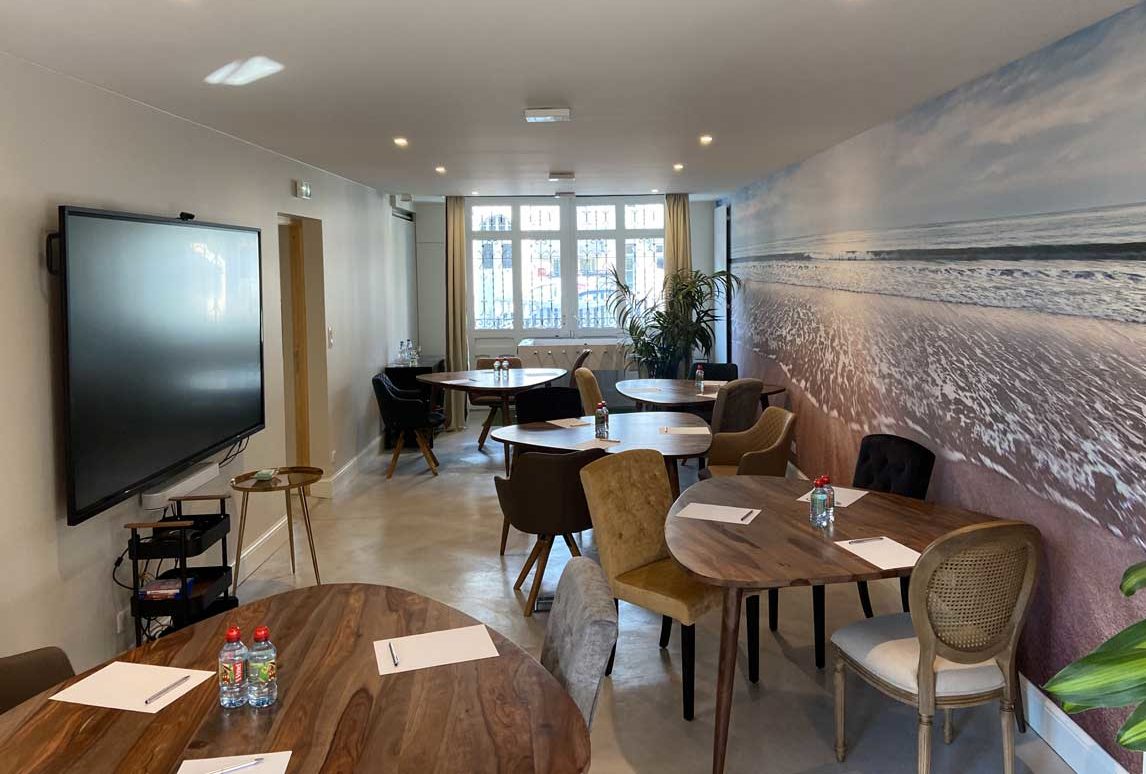 A stone's throw from the train station and 600 m from the Deauville Beach, our charming house is especially 5 minutes walk from the town centre and its shops. Far from the event rooms, the ReN house offers you exclusively, with its 340 m² of space, a privileged opportunity to organize your corporate event in a relaxed atmosphere.
To do this, La Maison ReN provides a large kitchen to organize cocktails and cooking classes, three reception rooms for lunch and/or dinner, 5 bedrooms to sleep up to 11 people, and a garden with a sheltered terrace for a barbecue or aperitif.  
But this villa for rent in Deauville is also different because of its real meeting space, with a coworking spirit, equipped with Hi Tech. Your Flex office welcomes you 7 days a week.
Your meeting room
A dedicated person to organize everything in advance and accompany you on the D-day.
A 47m2 meeting room on the garden level
5 triangular tables and 25 chairs
Multiple seats thought for your well-being
Free access to the garden terrace areas
The box (post-it notes, notepads, pens, markers, games...)
Please, help yourself: Healthy snacks, Tea, Coffee machine, Mineral water
Prolonged 86-inch screen, (217 cm) - IPS technology - 4K Ultra HD - Whiteboard, touch-sensitive on 20 zones - Infrared multi-touch technology - Mac and PC connection - 3 HDMI ports, VGA, USB 2 and 3, SPDIF output and Jack (for sound), Wifi, 2 Stylus....
Simplifies operation with PC & Mac to the screen
Screen compatible camera 
Sonos HDMI Sound Bar
A sub-committee room
Daylight room with a wooden table
Seating for your well-being
Lounge area for informal meetings
Free access to the garden areas (courtyard, garden, etc.)
The box (post-it notes, notepads, pens, markers, etc.)
Gourmet breaks
Disconnect and recharge your batteries during your event
In the morning: more than a classic break
Season detox smoothies 50cl
Homemade brioche 100gr
Yogurt, acacia honey, granola
Homemade pie or cake, seasonal fruit
Tasting: our inspirations
Organic white cheese, fruit coulis, compotes
Mini Chocolate Moelleux 50gr or Fruit or Caramel Cake 50gr
Seasonal fruit
Juices and nectars 25cl
A chef at home 
You wish to have lunch, Receiving in Normandy offers you a chef at home , with a cuisine that respects the body and nature and gives you energy throughout the day in respect of the seasons. For lunch as an example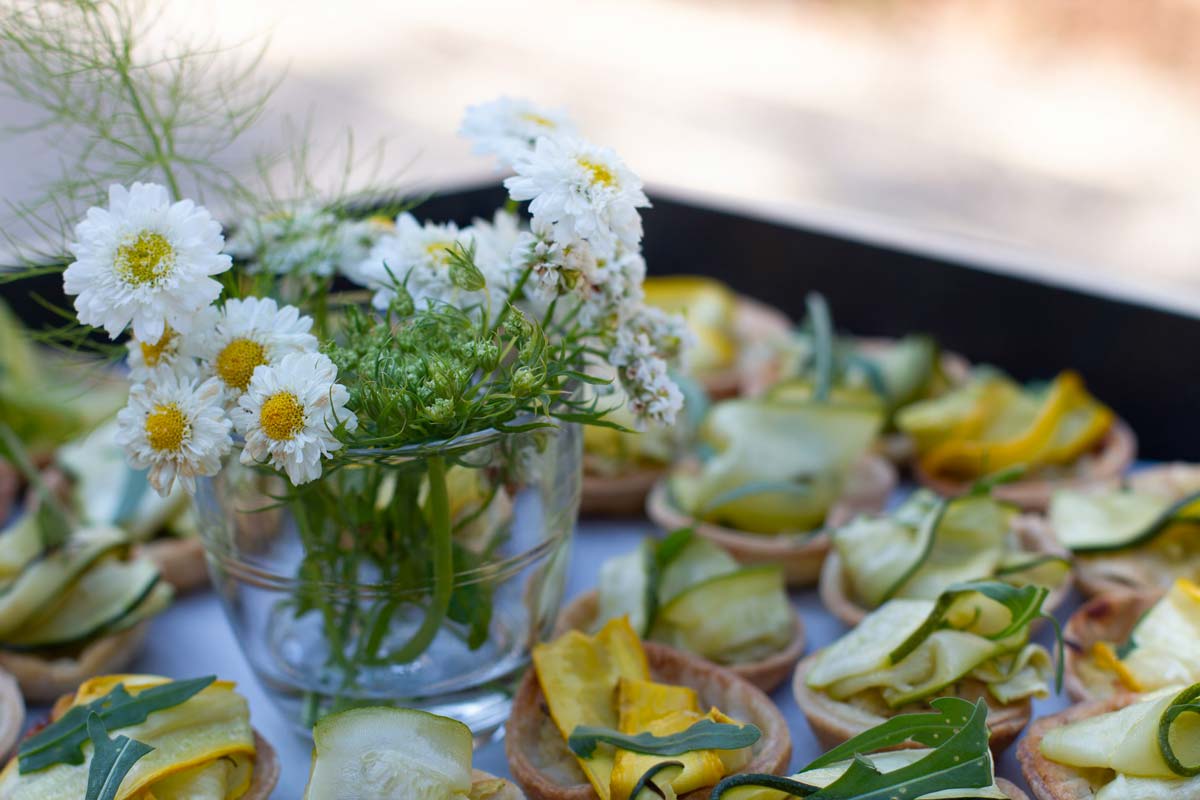 Cocktail 3 pieces of the moment
Entry
Quinoa, raw vegetables, pickles and condiments
Fresh beet and goat's cheese tartlet
Colourful tartlet with vegetables from the garden and market garden
Dish
Mackerel from Trouville, mashed potatoes with olive oil and basil, marinated fennel
Pork tenderloin rolled with herbs, grilled zucchini
Roasted vegetables with dukkah, white beans with lemon and sesame cream (vegetarian and vegan)
Simmered dishes that can also be served in a pot to share:
Beef bourguignon, candied shoulder of lamb, blanquette of veal or chicken...
Served with grilled or simmered vegetables, mashed potatoes...
Dessert
Raw and cooked fruits of the moment, crumble and almond milk ice cream
Pavlova with red fruits
Chocolate mousse, tuile and biscuits
Drinks on offer
apple juice, water, coffee, tea (or wine and cider)
But also: Takeaway menu via the Maximim Hellio restaurant (1 Michelin star)