A villa in Deauville
At 600 meters from the beach, The ReN House, villa for rent in the heart of Deauville, welcomes exclusively your next incentive seminars and your private stays.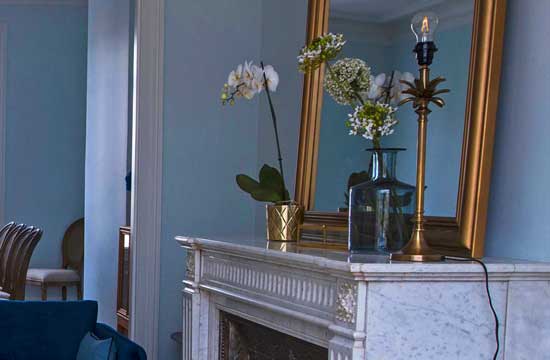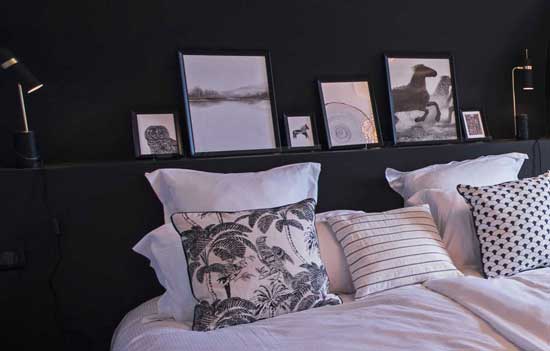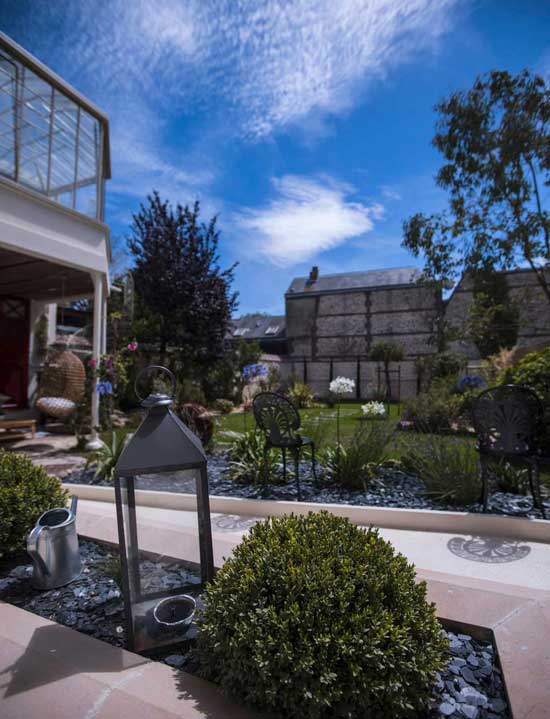 Rental villa in Deauville for 12 people
5 bedrooms
4 bedrooms with 180×200 bed (2 beds 90×200), and one bedroom with 1 bed 160 and 2 single beds. Professional bedding 5 star hotel
5 bathrooms
3 shower rooms from 4 to 7m2.
2 bathrooms: one of 8m2 and the other integrated to the bedroom.
Kitchen
A spacious, modern and fully equipped kitchen of 22m2. You can also ask for a chef at home to cook your meals.
Dining room / living room
Large table and chairs for 12 guests. Living room with TV and relaxation areas
Terrace & Veranda
A covered terrace with armchairs and a small table at garden level. Level 1, an air-conditioned veranda (winter garden) with armchairs, small tables and garden view.
Enclosed garden
An enclosed landscaped garden of 300m2, with deckchairs, parasol, tables, chairs, gas plancha...
The beach is 600 m away, you are in the town centre - Everything on foot
Laurie FOUASSIER
2022-12-12
Superbe maison, une très belle salle de réunion et un accueil au petit soin lors de notre séminaire. Je recommande vivement !!
Marion Couvelard
2022-12-09
Un très grand merci à Cathy-Anne pour son accueil, son professionnalisme mais surtout pour sa gentillesse. La maison est juste incroyable, activités au top, organisation parfaite pour notre séminaire d'entreprise. Un grand bravo !!
The walks of the Côte Fleurie
2022-07-06
Beautiful villa and garden ! Decorated with great taste, in the center of Deauville. The owners are warm and very professional, they know perfectly the area to welcome you and advise you as it should be. It's ideal for a company meeting, a stay with family or even with friends. I recommend it to all !
Perrine Ryckebusch
2022-06-12
Super house and super host! We spent a very good weekend between girls where we were able to enjoy the advantages of the house. The bedding is excellent and the decoration is canon. To redo without hesitation!
Superb house nicely decorated and equipped to spend a stay in the greatest comfort! Warm and friendly welcome!
The house is beautiful, a very warm welcome. I recommend it ! An address to communicate only to good friends! 🥰
Reservation cancelled without any word or apology. This necessarily puts you in trouble, especially when you have to organize other reservations (train / car rental). We tried to find out why and see if we could change the dates (we were flexible). This is very rude and unprofessional. The house is still available for rent. By insisting we finally received this unique message: "For the moment in stand by" without even hello or goodbye. (Contrary to my always very polite messages). Incomprehensible, unreliable and not at all professional. For the high price range, it's quite disturbing to receive this kind of treatment. So I don't recommend it.
I recommend the house because it is incredible and nothing to say about it. We did not do an inventory of fixtures on arrival or on departure. Now we thought we would spend a good week with our family, but the relationship with the person who received us needs to be reviewed. The person I do not know if it is the owner or a third person but this lady charged us things only to charge us. Especially during the inventory of fixtures at the end, she had told us that the house was clean and two days later cashed the deposit without really showing us any tangible proof. A wkd with the family that ended on a bad note.
I do not recommend!
bad experience